If you'd like to leave us any feedback about any issue you're experiencing on the website, we'd encourage you to do so by using the yellow feedback widget located next to the scrollbar. This can be interacted with from any web page.
To do this, start off by clicking the yellow feedback button:

Once selected, you'll be asked whether you'd like to leave specific feedback or generic feedback. Leaving specific feedback is generally better, as you can select an element of the website which is causing you an issue progressing with your order. It's important to note we can't directly respond to any queries or questions submitted through the feedback widget.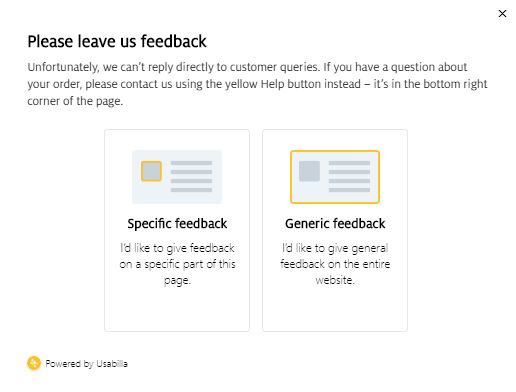 If you've chosen to leave specific feedback, you'll have to choose an element of the website you'd like to give feedback on. This is best to do when you're currently on the page you're experiencing an issue. The yellow box below indicates the element you'd like to select.
If you've chosen to leave generic feedback, you'll skip this step.
Next up, choose an emoji based on your emotional experience.

Then select a reason from the drop down which best fits the reason you're leaving some feedback.

Lastly, describe the issue you're encountering. There isn't a character limit, so you can add as much or as little detail as you'd like (the more detail, the better!)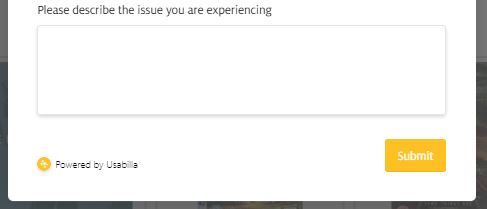 Hit submit once you're happy and your feedback will be sent off to our IT and Development teams for further investigation. We won't be able to update you directly, but we'll be sure to have some of best team members looking at the data.